EIP™ 2
Erbe Irrigation Pump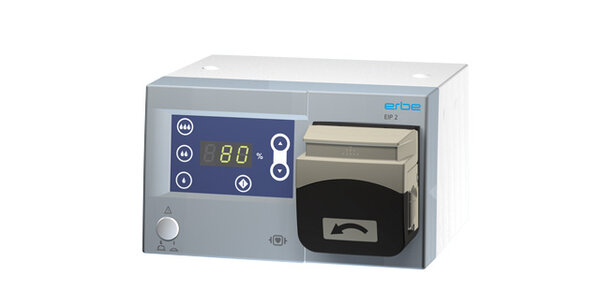 REF No. 10325-000
The EIP™ 2 provides a pulsed jet of sterile water for improved procedural site visualization.
Delivers a pulsed, pressurized jet of fluid which facilitates a clear, operative field.
Uses only disposable ERBEFLO® accessories. Eliminates bottle and tubing reprocessing.
Pre-set buttons offer customized flow rates
Flow rate can be programmed and adjusted in 1% increments for best effect.
Clear flow rate display
Flow rate display helps facilitate easy changes
High Volume Irrigation
The EIP™ 2 can deliver approximately 500 ml/minute.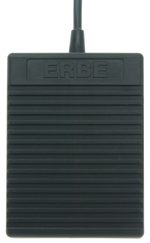 20325-100
Single Pedal Footswitch
20325-101
EIP 2 Footswitch w/Adapter (Alternative Footswitch
7911-4005
EIP™ 2 Pump Bracket for ESU ICC 200™ Models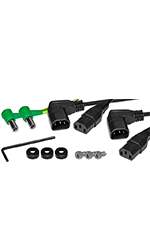 20180-135
Fastening Set for VIO®Cart
7911-4004
Water Bottle Holder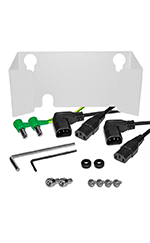 20185-203
Fastening Set for Universal Cart
7910-4001
Mounting Hardware EIP™ 2 Pump to Generator Cart